lipolife Glutathione ensures superior absorption of this typically poorly absorbed anti-oxidant.
Ultra-Pure Water, Phospholipids (non GMO Soy, Lipoid), Reduced L-Glutathione (Setria®) Glycerol, Ethanol, Potassium sorbate (preservative), D-alpha-tocopherol (anti-oxidant)
Unflavoured & Unsweetened
Tastes best chilled. Shake before use, take up to 5ml per day or as professionally directed.
What is liposomal glutathione used for?
Glutathione status within the cells is a very good indicator of overall health. Supplementing with liposomal glutathione ensures better bioavailability of a typically poorly absorbed nutrient. Known as the master antioxidant, glutathione is the body's primary mechanism for neutralising free radicals.
Does liposomal glutathione really work?
Encapsulating glutathione in liposomes is an effective means of glutathione delivery, allowing for more absorption and protecting the glutathione from the harsh environment of the stomach. A clinical study found that adults taking two doses (500mg and 1000mg) of glutathione in a liposomal form, per day over one month, increased their glutathione levels by 40% in whole blood accompanied by a reduction in oxidative stress. In the same study, enhancement in immune system function markers was observed. The study's findings support the effectiveness of daily consumption of glutathione encapsulated in liposomes at elevating stores of glutathione and impacting immune function and levels of oxidative stress.
What is the difference between liposomal glutathione and glutathione?
Liposomal glutathione refers to glutathione that has undergone a special process that encapsulates the molecule inside a phospholipid bubble. This protects the glutathione and dramatically improves absorption.
What is Setria® Glutathione?
Setria® Glutathione is L-Glutathione or Reduced Glutathione and is superior to other glutathione products on the market. It has been clinically studied and found to increase blood glutathione levels and support the immune system.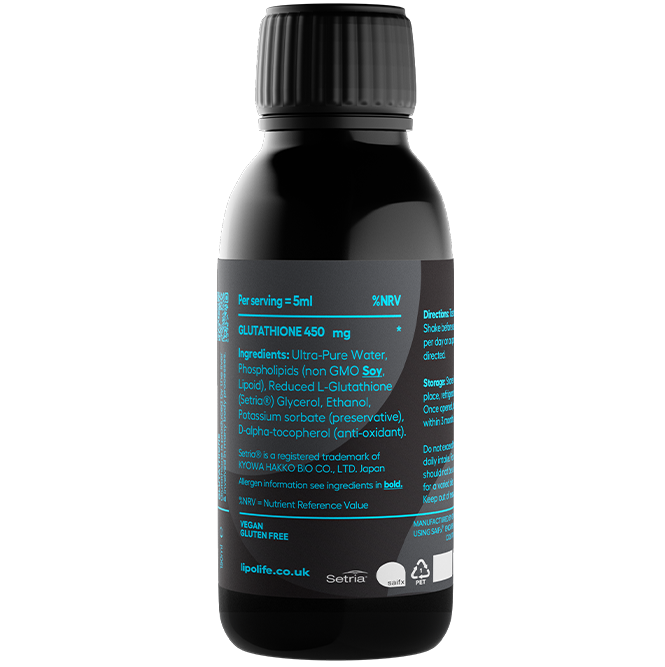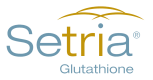 Potential Benefits of Supplementing with LLG1 - Glutathione
There are currently no approved health claims for glutathione.
Related articles and videos