Nicotinamide Mononucleotide
Ultra-Pure Water, Phospholipids (non GMO Sunflower, Lipoid), Nicotinamide Mononucleotide, Xylitol (sweetener), Natural Cherry Flavouring, Glycerol, Potassium sorbate (preservative), D-alpha-tocopherol (anti-oxidant).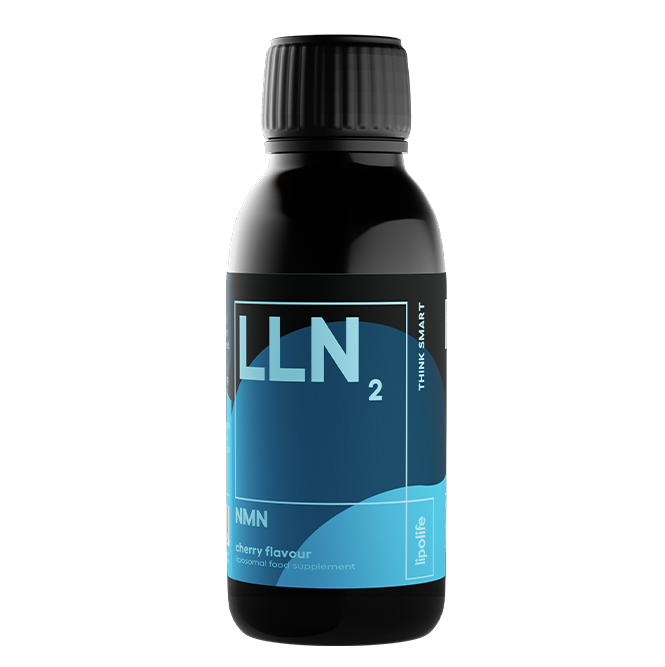 Product should be kept refrigerated. Shake before use, take 5ml per day or as professionally directed.
What is nicotinamide mononucleotide?
Nicotinamide mononucleotide (NMN) is one of the main precursors of nicotinamide adenine dinucleotide (NAD+) — an essential enzyme for multiple critical cell functions, including metabolism, DNA repair, cell growth and survival. NAD+ is found in abundance in mitochondria, the cell cytoplasm and nucleus.
What is nicotinamide mononucleotide good for?
Inside all our cells, we make a mighty molecule called nicotinamide adenine dinucleotide, better known as NAD+. Our cells use NAD+ for a multitude of purposes, including producing the energy that our cells need to function and to activate proteins that repair damaged DNA. As we age, the amount of this molecule declines. Scientists believe that the decline of NAD+ correlates to many of the health-related problems that we face as we age.
Does NMN really reverse aging?
Unfortunately no, you can't "reverse" aging, it's a natural part of life but you can use the power of nutrition to help your body slow the process. NAD+ levels in the body are depleted with aging. Depletion of NAD+ levels is associated with a decrease of energy production in mitochondria, increasing oxidative stress, DNA damage, cognitive impairments and inflammatory diseases. NMN, the precursor of NAD+, has been studied to reverse these age-related complications and slow down the rate of aging by enhancing NAD+ levels in the body. One way that we might sustain healthy levels of NAD+ is by supplementing our bodies with nicotinamide mononucleotide (NMN).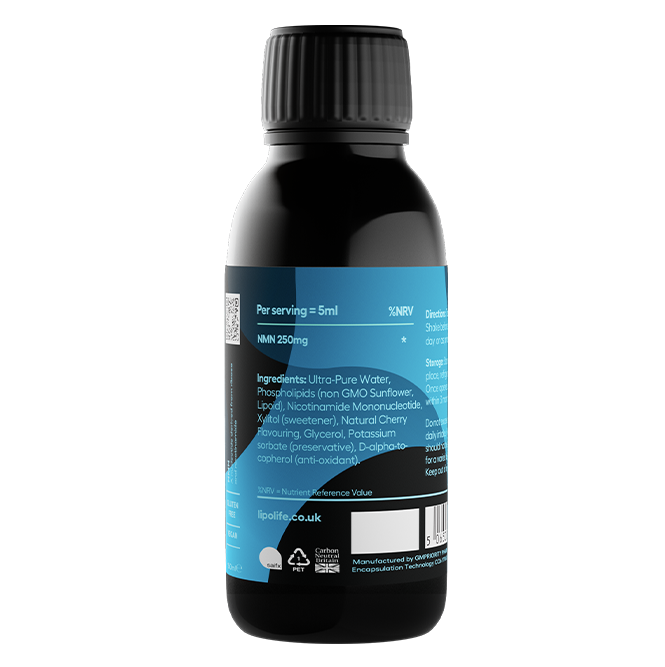 Potential Benefits of Supplementing with LLN2 liposomal NMN (Nicotinamide Mononucleotide)
There are currently no approved health claims for NMN.
Related articles and videos