A powerful combination of Vitamin C and Quercetin, ideal for seasonal discomfort.
Ultra-Pure Water, Phospholipids (non GMO Sunflower, Lipoid), Vitamin C (as Sodium Ascorbate and Ascorbic Acid, Quali™-C), Quercetin (as Quercetin Dihydrate), Glycerol, Ethanol, Potassium Hydroxide (acidity regulator), Potassium-sorbate (preservative), D-alpha-tocopherol (anti-oxidant).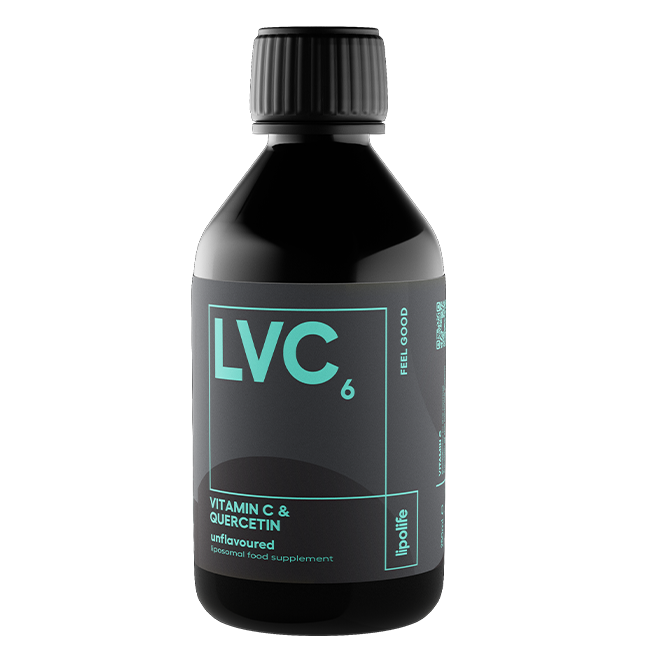 Phospholipids from sunflower
Tastes best chilled. Shake before use, take 5ml per day or as professionally directed.
What is quercetin used for?
The beneficial effects of flavonoids, like quercetin, come from their antioxidant content. It can often be found in natural anti-histamine supplements. Whilst there is little evidence at the moment to prove any health benefits fully, one UK study has found that quercetin has anti-bacterial properties.
What food has the most quercetin?
Quercetin content is highest in onions but it can be found in abundance in apples, honey, raspberries, red grapes, cherries, citrus fruits, and green leafy vegetables
Is liposomal quercetin better?
Studies have shown liposomal quercetin can significantly improve the solubility and bioavailability of quercetin.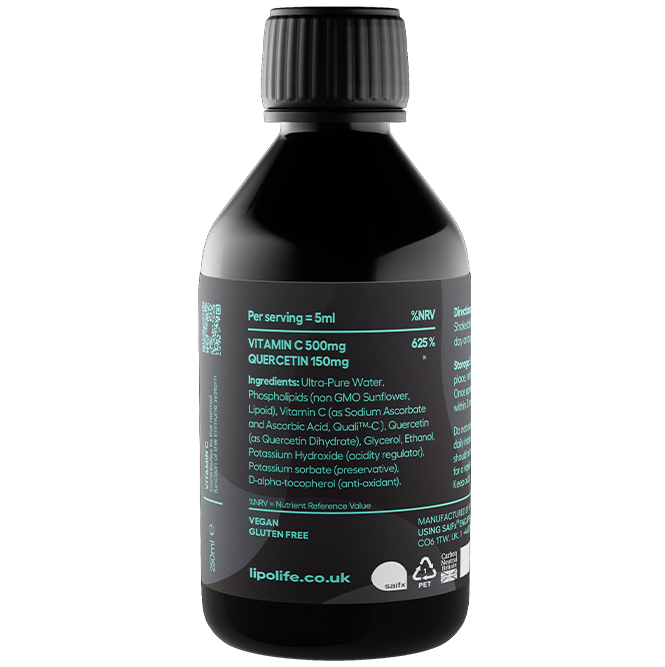 Potential Benefits of Supplementing with LVC6 – Vitamin C and Quercetin
Related articles and videos