Liposomal vegan omega supplement giving consumers an alternative to traditional fish oils in a highly absorbable form.
Ultra-Pure Water, Phospholipids (non GMO Sunflower, Lipoid), Marine Alga Schizochytrium (Life's Omega ), Xylitol (sweetener), Natural Pineapple Flavouring, Glycerol, Ethanol, Potassium sorbate (preservative), D-alpha-tocopherol (anti-oxidant).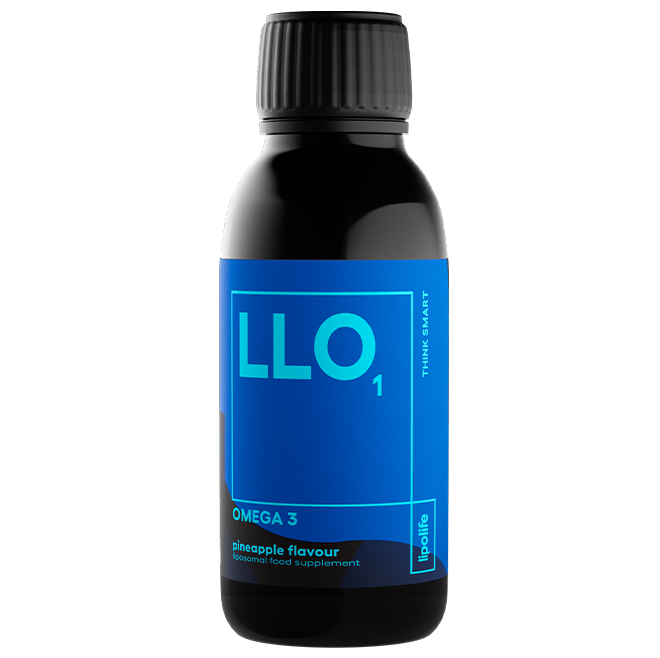 life's™OMEGA is the first plant-based EPA and DHA
Tastes best chilled. Shake before use, take 5ml per day or as professionally directed.
What are EPA and DHA good for?
Also known as essential fats, EPA and DHA can help protect the heart and blood vessels from disease. The body cannot make EFAs so they have to be eaten very regularly in the diet or supplemented. DHA is also particularly important for the development of the retina (eyes) and brain.
Is it better to have more EPA or DHA?
EPA and DHA do different things, so you need them both, especially for the brain. They're key to the structure of every cell wall you have and they're also an energy source, keeping your heart, lungs, blood vessels and brain healthy.
How much EPA and DHA should you have a day?
The NHS recommend a healthy, balanced diet should include at least 2 portions of fish a week, including 1 of oily fish. This is due to oily fish being particularly high in long-chain omega-3 fatty acids which are essential for heart health. If your diet is plant-based, foods that have omega-3 added or supplements should be considered. Aim to get 500mg of EPA and DHA combined each day as this works out similar to a 140g portion of oily fish per week.
Is omega-3 good for the brain?
Research has found brain cells with high levels of omega-3 in their membranes are better at communicating with other cells, an important process for brain function. Omega-3 is important for our brain throughout our life, from early cognitive development to learning and memory in adults.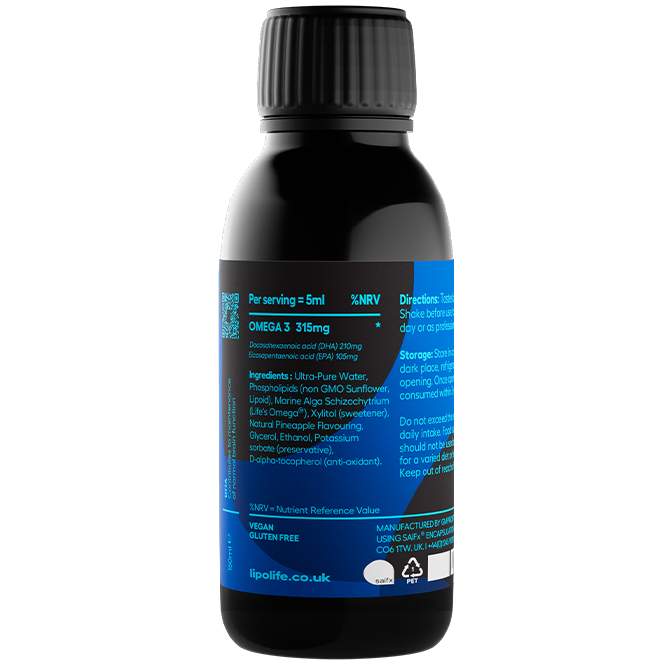 Potential Benefits of Supplementing with LLO1 – Omega
DHA contributes to maintenance of normal brain function
DHA contributes to the maintenance of normal vision
DHA and EPA contribute to the maintenance of normal blood triglyceride levels
DHA and EPA contribute to the maintenance of normal blood pressure
EPA and DHA contribute to the normal function of the heart
Related articles and videos