A highly absorbable Vitamin K2 supplement to support cardiovascular and bone health.
Ultra-Pure Water, Phospholipids (non GMO Sunflower, Lipoid), Vitamin K2 (as Menaquinone-7, VitaMK7®), Glycerol, Ethanol, Potassium sorbate (preservative), D-alpha-tocopherol (anti-oxidant).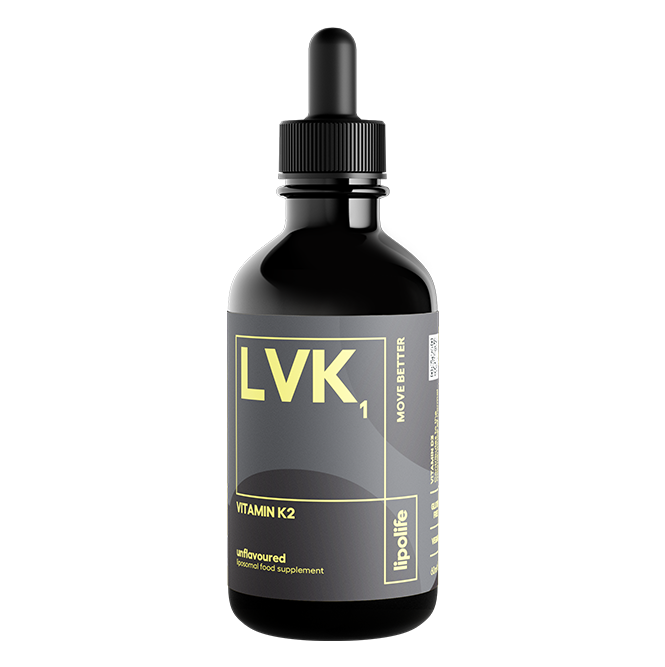 Unflavoured & Unsweetened
Tastes best chilled. Shake before use, take 1ml per day or as professionally directed.
Vitamin K is a group of vitamins that the body needs for blood clotting, helping wounds to heal and for supporting bone strength. A perfect supplement for everyday use for those who wish to support cardiovascular health and bone integrity.
What are the symptoms of low Vitamin K?
Due to its role in clotting, a sign of Vitamin K deficiency can be bruising easily, frequent nose bleeds or wounds struggling to heal. More serious deficiencies may result in internal bleeding.
What foods are high in Vitamin K?
The reliable leafy green vegetable is a great source of Vitamin K, kale, collard greens, broccoli, spinach, cabbage and lettuce. Small amounts can also be found in meat and dairy foods.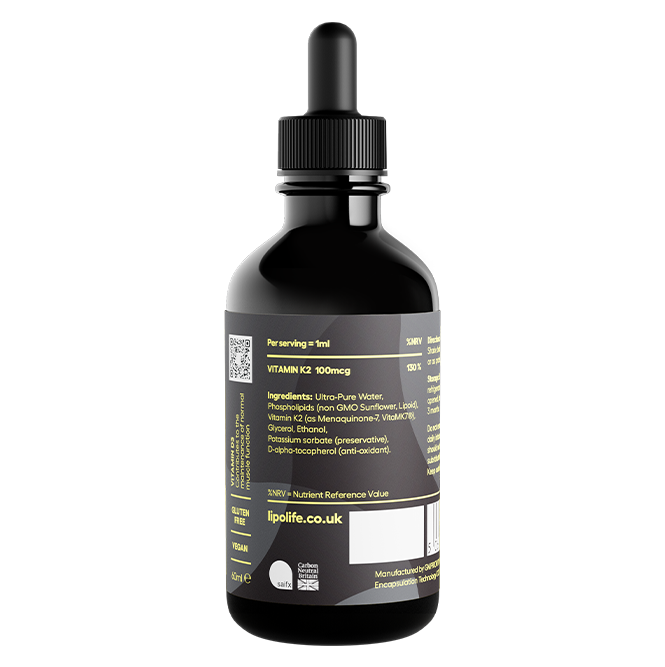 Potential Benefits of Supplementing with LVK1 – Vitamin K2
Vitamin K contributes to normal blood clotting
Vitamin K contributes to the maintenance of normal bones
Related articles and videos