C3 Complex is the foremost clinically-­studied natural anti-­inflammatory and antioxidant.
Ultra-Pure Water, Phospholipids (non GMO Sunflower, Lipoid), Curcumin (95% Curcuminoids, C3 Complex®), Glycerol, Ethanol, Potassium sorbate (preservative), D-alpha-tocopherol (anti-oxidant).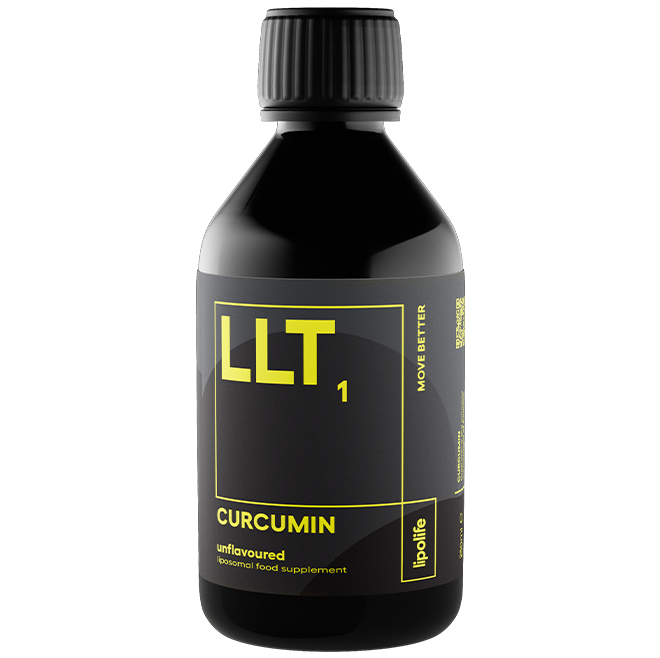 Unflavoured & Unsweetened
Tastes best chilled. Shake before use, take 5ml per day or as professionally directed.
Are turmeric and curcumin the same thing?
Curcumin belongs to a group of plant compounds known as curcuminoids, and is the primary active compound in turmeric.
What is curcumin good for?
The majority of studies looking at the health benefits of curcumin are in relation to its anti-inflammatory properties and also in the area of neurological health. Curcumin has been shown to be a COX-2 (Cyclooxygenase-2) inhibitor.
Curcumin C3 Complex is an extract derived from the rhizomes (roots) of the plant Curcuma longa, also known as turmeric. Sabinsa's Curcumin C3 Complex® is obtained from the dried rhizomes of Curcuma longa (Turmeric) and standardized for minimum 95% Curcuminoids. The name C3 Complex® has reference to its three main chemical compounds - Curcumin, Demethoxycurcumin (DMC) and Bisdemethoxycurcumin (BDMC)—collectively known as "Curcuminoids".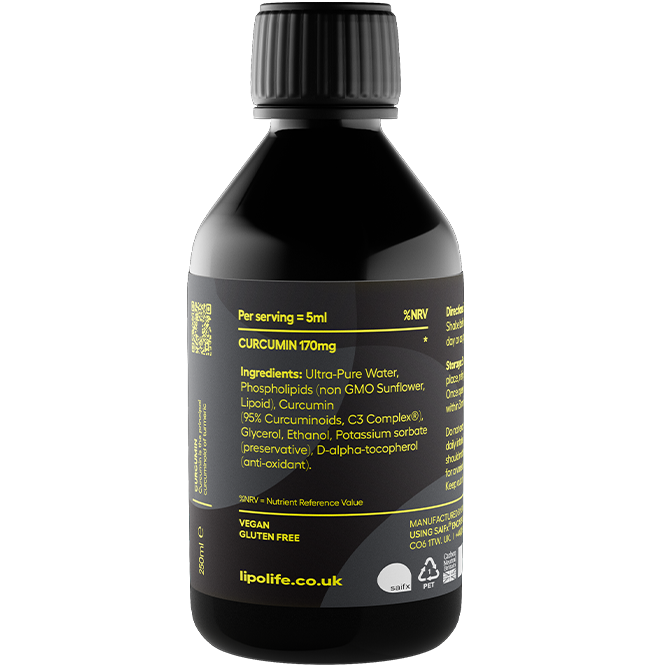 Potential Benefits of Supplementing with LLT1 – Curcumin
There are currently no approved health claims for curcumin but there are many studies available online for personal research.
Related articles and videos