Clinically proven, effective liposomal Vitamin C. Full strength and flavoured.
Ultra-Pure Water, Phospholipids (non GMO Sunflower, Lipoid ), Vitamin C (as Sodium Ascorbate and Ascorbic Acid, Quali™-C), Xylitol (sweetener), Glycerol, Ethanol, Natural Peach Flavouring, Potassium Hydroxide (acidity regulator), Potassium-sorbate (preservative), D-alpha-tocopherol (anti-oxidant)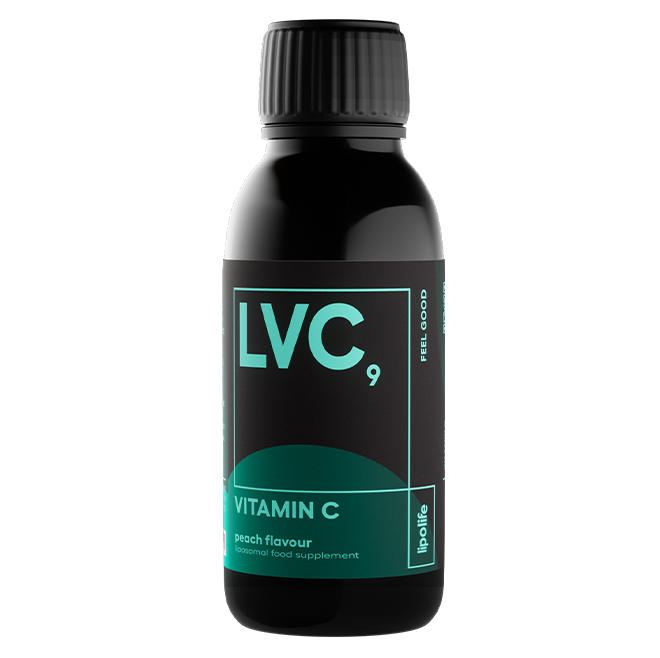 New size 150ml - 30 day supply
Tastes best chilled. Shake before use, take 5ml per day or as professionally directed.
Why should I take vitamin c?
Almost every cell in our body depends on vitamin C to some extent: it really is a vital nutrient for optimum health. Under periods of stress or ill-health, our vitamin c stores are depleted leading to an increased need for effective supplementation.
While vitamin C is generally well absorbed in most people, it does not remain in circulation for long (generally only a couple of hours). Additionally, some people find vitamin C may cause digestive disturbances or a laxative effect. Studies have proved liposomal vitamin c to be better absorbed and retained for longer than standard oral vitamin C.
How do you choose liposomal vitamin C?
Simple. Look for a brand that is manufactured by liposomal specialists. lipolife is researched, developed and manufactured in the UK by our very own team of experts. We don't use third party contractors.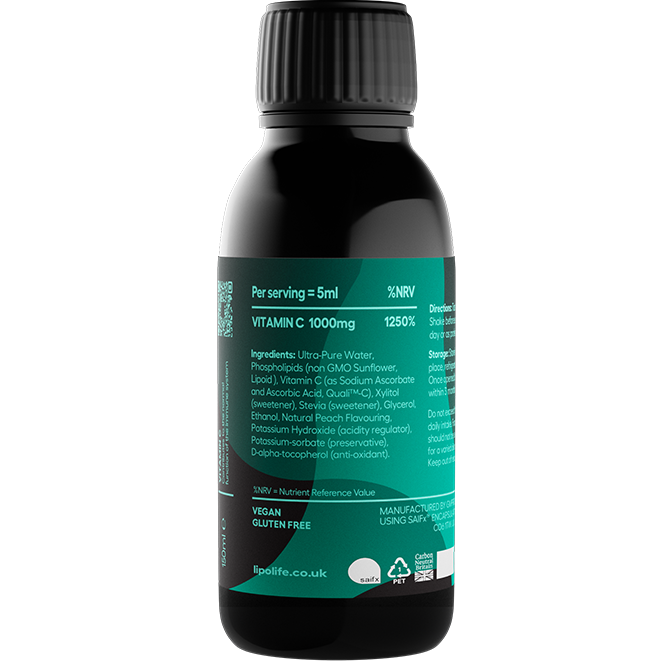 Potential Benefits of Supplementing with LVC9 – Vitamin C
Vitamin C contributes to the reduction of tiredness and fatigue
Vitamin C contributes to the normal function of the immune system
Vitamin C increases iron absorption
Related articles and videos