Improve your levels of Vitamin D3
Ultra-Pure Water, Phospholipids (non GMO Sunflower, Lipoid), Xylitol (sweetener), Vitamin D3 (as cholecalciferol non-GMO algal source, D3V), Glycerol, Ethanol, Natural Cherry Flavouring, Potassium sorbate (preservative), D-alpha-tocopherol (anti-oxidant).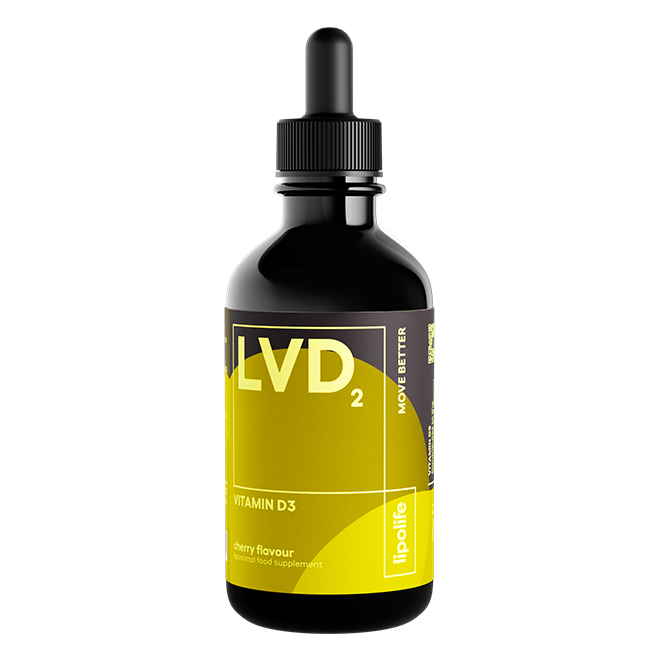 Superior liposomal absorption
Tastes best chilled. Shake before use, take 1ml per day or as professionally directed.
The National Diet and Nutrition Survey shows that about 1 in 6 adults in the UK have low levels of vitamin D in their blood. The UK Gov advises taking a daily vitamin D supplement of 10 micrograms in wintertime as we do not make enough vitamin D from sunlight between October-March in order to help keep bones and muscles healthy.
Why should we take Vitamin D3?
The government estimates around 25% of teenagers and adults in the UK have low levels of vitamin D, which puts them at risk of deficiency and associated health issues. As there are so few food sources of vitamin D and sun exposure can be unreliable, food supplements are considered a safe way to prevent a deficiency.
Is liposomal Vitamin D really better?
A small study of LVD2 found the product can increase D3 levels in the blood by over 200% indicating that lipolife liposomal D3 is effective at treating vitamin D deficiency and improving blood levels of 25-OHD.
Vitamin D is a fat-soluble vitamin that is naturally present in a few foods, fortified in others, and available as a food supplement. It is produced endogenously when ultraviolet (UV) rays from sunlight strike the skin and trigger vitamin D synthesis. When your skin gets enough direct UV light from sunshine it makes about 90% of the vitamin D it needs.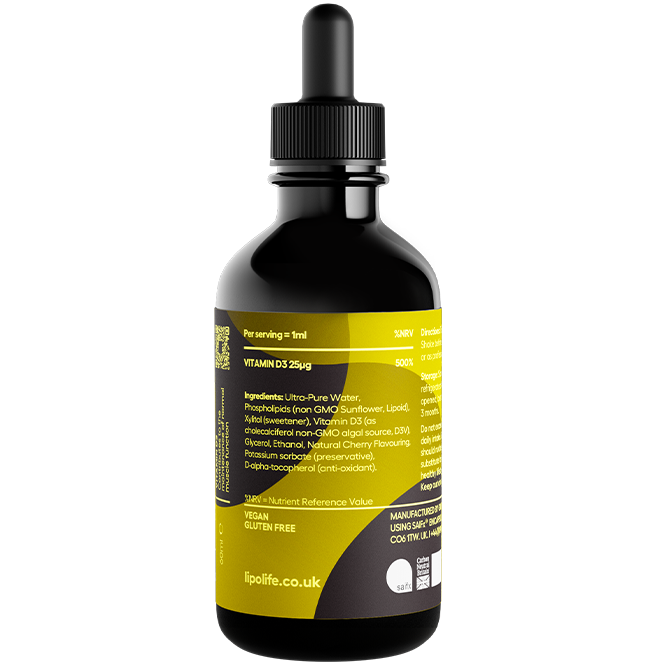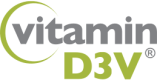 Potential Benefits of Supplementing with LVD2 – Vitamin D3
Vitamin D3 contributes to the maintenance of normal muscle function
Vitamin D3 contributes to the maintenance of normal bones
Vitamin D3 contributes to normal energy-yielding metabolism
Vitamin D3 contributes to the normal function of the immune system
Vitamin D3 contributes to normal absorption/utilisation of calcium and phosphorus
Vitamin D3 contributes to normal blood calcium levels
Vitamin D3 contributes to the maintenance of normal teeth
Vitamin D3 has a role in the process of cell division
Related articles and videos