Flavoured liposomal vitamin c supplement, made in the UK by the liposome experts.
Ultra-Pure Water, Phospholipids (non GMO Sunflower, Lipoid), Vitamin C (as Sodium Ascorbate and Ascorbic Acid, Quali™-C), Xylitol (sweetener), Glycerol, Ethanol, Natural Pineapple Flavouring, Potassium Hydroxide (acidity regulator), Potassium sorbate (preservative), D-alpha-tocopherol (anti-oxidant).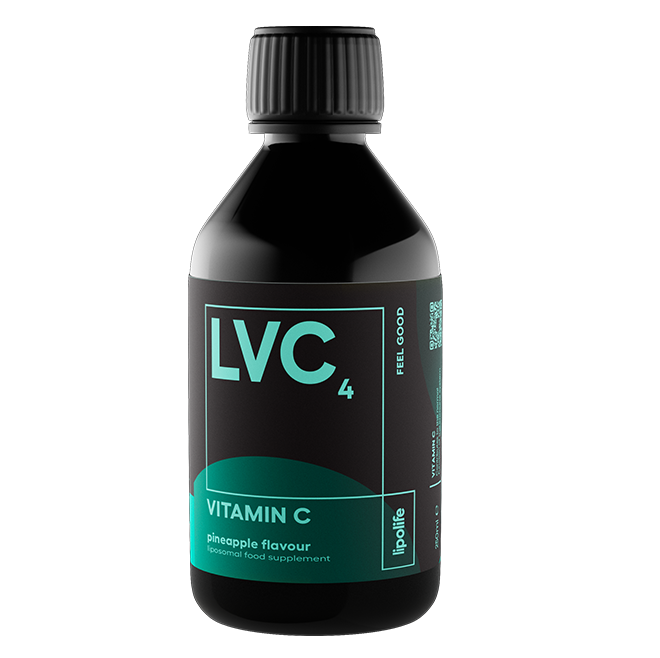 Tastes best chilled. Shake before use, take 5ml per day or as professionally directed.
What are liposomal supplements?
Liposomal technology was initially pioneered for pharmaceutical drugs with a focus on the improved therapeutic value of chemotherapeutic medicines. Until recently, liposomes were used exclusively by the drug industry, but now liposomes are beginning to be utilised for the specific oral delivery of food supplements. Liposomes are believed to be the most bioavailable way to deliver nutrients orally to the body, being especially effective for poorly absorbed vitamins and polyphenols, The greatly increased delivery of liposome-encapsulated nutrients has been consistently validated scientifically.
What type of flavour do you use in your products?
The pineapple flavour we use in LVC4 is a natural flavouring.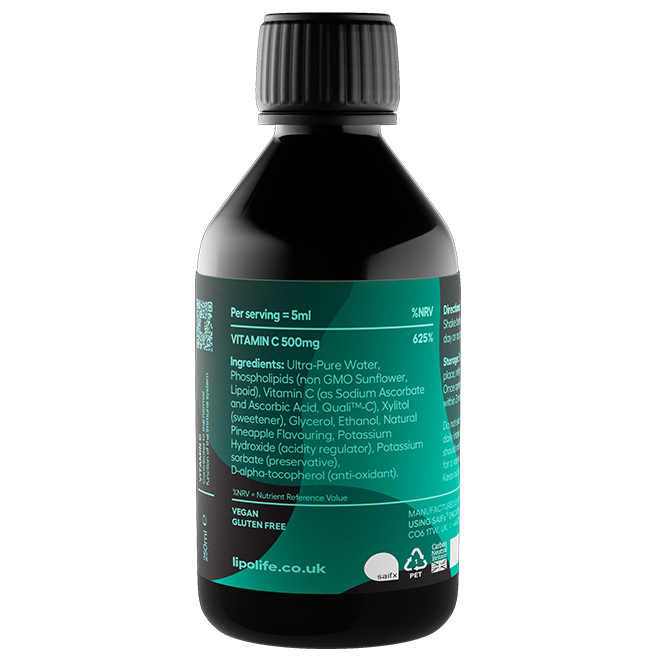 Potential Benefits of Supplementing with LVC4 – Vitamin C
Vitamin C contributes to maintain the normal function of the immune system during and after intense physical exercise
Vitamin C contributes to normal collagen formation for the normal function of gums
Vitamin C contributes to normal energy-yielding metabolism
Related articles and videos