A tried and tested, bioavailable and tolerable form of potassium iodide.
Ultra-Pure Water, Phospholipids (non GMO Sunflower, Lipoid), Potassium Iodide, Xylitol (sweetener), Glycerol, Ethanol, Natural Cherry Flavouring, Potassium sorbate (preservative), D-alpha-tocopherol (anti-oxidant).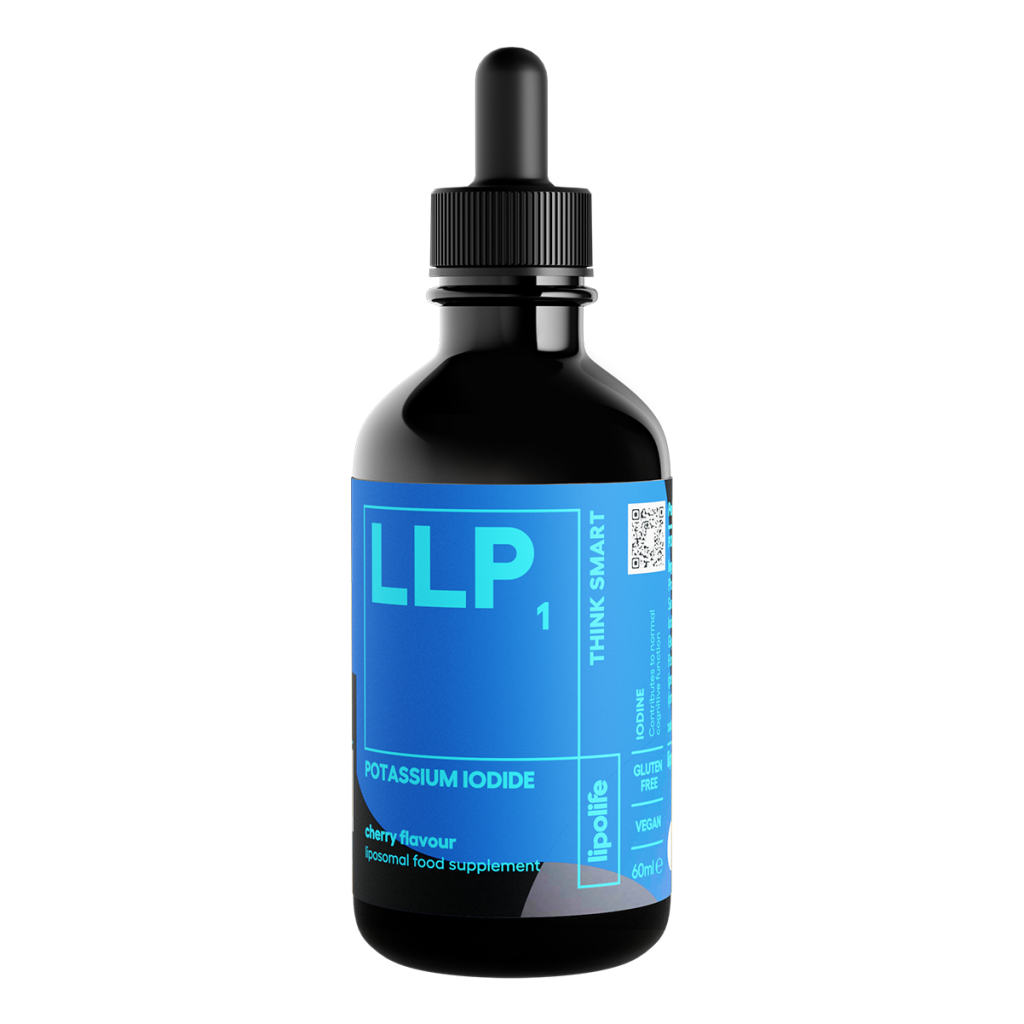 Tastes best chilled. Shake before use, take 1ml per day or as professionally directed.
What is potassium iodide used to treat?
Potassium iodide (KI) works to prevent the uptake of radioactive iodine into the thyroid gland. Potassium iodide is also used to treat an overactive thyroid (hyperthyroidism) and to protect the thyroid gland. Your thyroid gland is the part of your body that's most sensitive to radioactive iodine.
Is potassium iodide a source of iodine?
Potassium iodide is a salt of stable iodine. Stable iodine is an important chemical needed by the body to make thyroid hormones.
What is the percentage of iodine in potassium iodide?
76.4%. 1ml of LLP1 yields 12.22mg of iodine.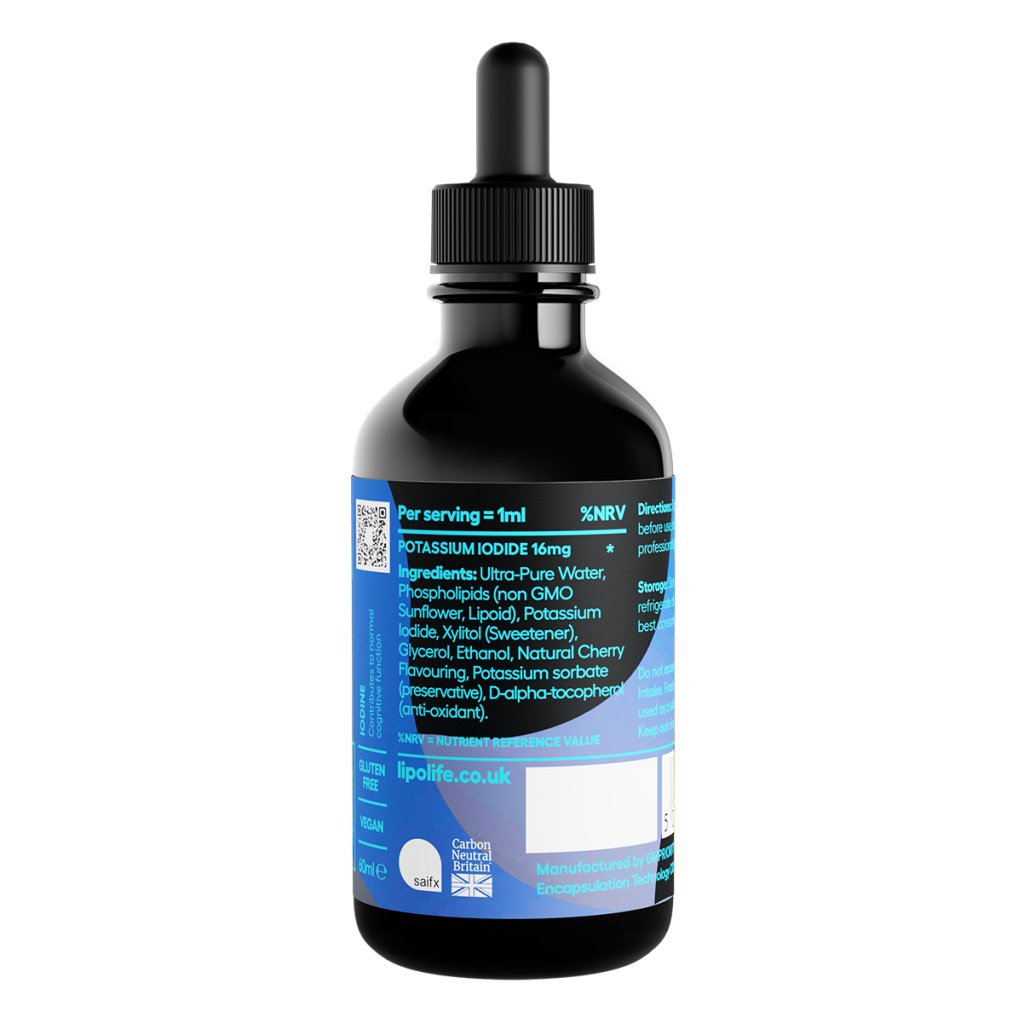 Potential Benefits of Supplementing with LLP1 – Potassium Iodide
Iodine contributes to normal cognitive function
Iodine contributes to normal functioning of the nervous system
Iodine contributes to the normal production of thyroid hormones and normal thyroid function
Iodine contributes to normal energy-yielding metabolism
Iodine contributes to the maintenance of normal skin
Related articles and videos