A tried and tested, bioavailable and tolerable form of magnesium.
Magnesium Bisglycinate (elemental)
Ultra-Pure Water, Phospholipids (non GMO Sunflower, Lipoid), Magnesium (as Magnesium Bisglycinate, TRAACS®), Glycerol, Ethanol, Potassium sorbate (preservative), D-alpha-tocopherol (anti-oxidant).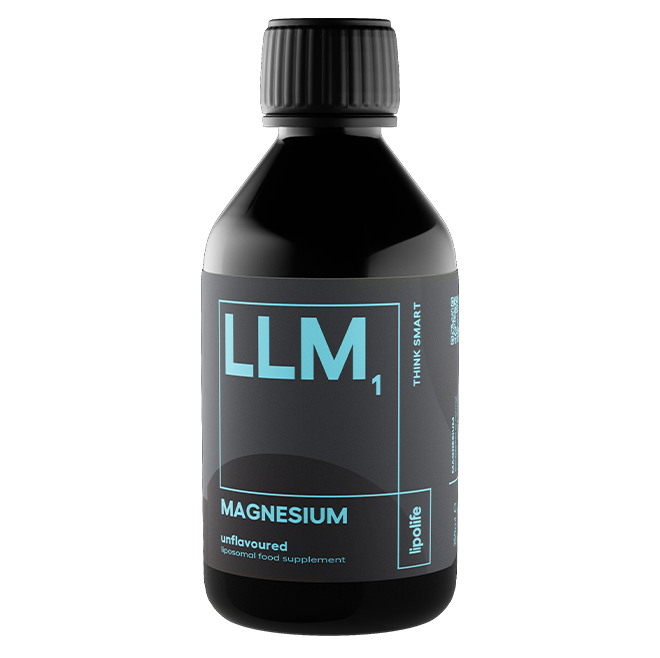 Unflavoured & Unsweetened
Tastes best chilled. Shake before use, take up to 10ml per day or as professionally directed.
What is magnesium good for?
Magnesium comes in different forms and each plays a different role in your body, from mood to metabolism. In fact, magnesium is a hugely important mineral, playing a role in over 300 enzyme reactions in the human body, supporting muscle and nerve function, energy production and optimal brain function.
Is it OK to take magnesium every day?
The NHS advises adults should aim for 300mg of magnesium a day to maintain optimal levels. Magnesium can be found in wholemeal bread, nuts, spinach and other dark green leafy vegetables.
Does magnesium help you sleep?
Make sure you choose the right form if you are looking to magnesium for its relaxation benefits. Magnesium glycinate is one of the most common magnesium supplements used for achieving better sleep due to its combination with glycine, a sleep-inducing amino acid.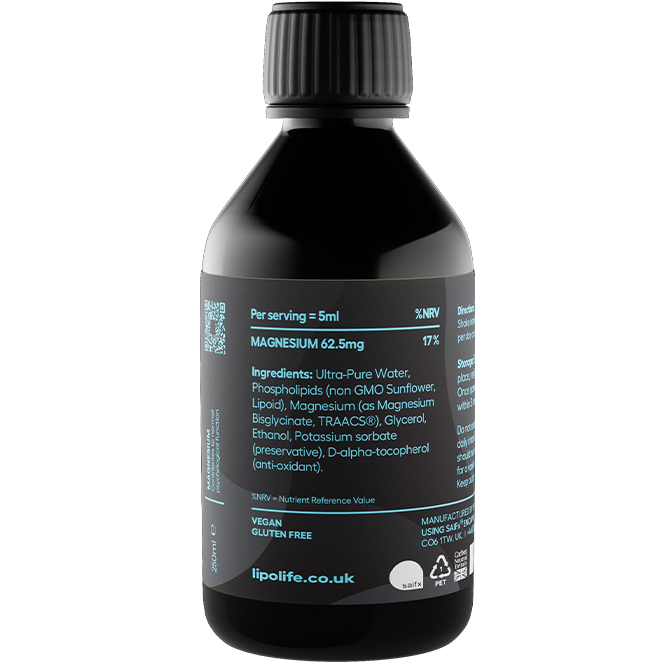 Potential Benefits of Supplementing with LLM1 – Magnesium
Magnesium contributes to normal psychological function
Magnesium contributes to normal functioning of the nervous system
Magnesium contributes to a reduction of tiredness and fatigue
Magnesium contributes to electrolyte balance
Magnesium contributes to normal energy-yielding metabolism
Magnesium contributes to normal muscle function
Magnesium contributes to normal protein synthesis
Magnesium contributes to the maintenance of normal bones
Magnesium contributes to the maintenance of normal teeth
Magnesium has a role in the process of cell division
Related articles and videos