We were delighted to receive the following review of Lipolife Multi-C from Natural Health Magazine in their feature "This month we've been…"
"The number of vitamin supplements available, combined with the confusing labels and our lack of expert nutritional knowledge, can turn the simple task of bettering our health into a seemingly impossible task. So, when I was asked to try Lipolife's Multi-C Liposomal Multi-Vitamin I could have not been happier to give it a go. I decided to take the pineapple flavoured mixture on its own every morning – ensuring I was ready for the day ahead.
I was delighted to find this multi-vitamin can help boost the immune system, and I believe it did. Usually I am the first to suffer yet, by consuming a teaspoon everyday I haven't even had a runny nose. It's important to remember that you consult with your doctor before taking vitamin supplements for the first time."
Make sure you help support your immune system this Winter by adding Multi-C to your daily routine.
For more details on where to buy online or to find a stockist hear you, please see here
Lipolife collaborates with doctors and leading academics in the field of nanotechnology to remain at the forefront of the food supplement industry. Our liposomal supplements are clinically proven, laboratory tested, and microscopically confirmed.
We often commission small, independent studies on our supplements and publish the results across our platforms; by conducting further research, it shows an insight into the effectiveness of our products and ensures consumers they're investing in a class-leading, effective supplement.
THE DETAILS
We're looking for vegans and vegetarians in the UK, who aren't currently supplementing with B12, to take part in our study.
All it will take is three simple steps;
Participants will receive a simple and easy-to-do, at-home, finger prick blood test that measures active B12 in the blood. The test will be sent by Thriva; Lipolife will cover the cost (£40).
Participants with low B12 levels results will then receive Lipolife Hydroxy B12 liposomal supplement and further instructions on dosage.
B12 blood tests will be sent out to again at the completion of the prescribed course.
Unfortunately, those who are already supplementing with B12, or have consumed meat in the last three months are excluded from the study*.
(*If you are not a vegan or vegetarian but believe you may suffer from a B12 deficiency you may qualify so please get in touch.)
** Please note, we have fulfilled our quota for female participants and are now only looking for male volunteers.
To register your interest or for more information, please email the Principal Investigator and Lipolife® Scientific Advisor, Tony Tiller tony@lipolife.co.uk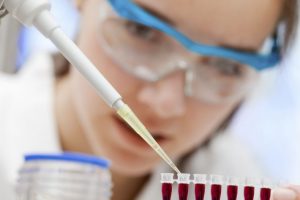 As a result of a small study we conducted, we have data which shows just 4 weeks of supplementation with Lipolife Liposomal D3 increased blood levels of Vitamin D to 210% from baseline.
However, don't think just because it's the Summer you don't need to worry about your Vitamin D levels!
Do you work in an office? Do you do night-shifts? Maybe you cover up your skin? Perhaps your skin naturally glows, is more pigmented and filters some of the useable UVB? Perhaps you have very fair skin and burn easily or pile on the sunscreen the moment there is a ray of potentially harmful sunshine?
All of these are genuine reasons taken from research as risk factors for poor Vitamin D status, even in the height of summer.
Get your D3, make it liposomal and make it Lipolife.
Contact us for more information on volunteering for future studies with us via clinical@lipolife.co.uk.
Full study available here.