Powerful, bioavailable Palmitoylethanolamide (PEA)
Ultra-Pure Water, Phospholipids (non GMO Sunflower, Lipoid®), Palmitoylethanolamide (Levagen®+), Glycerol, Potassium sorbate (preservative), D-alpha-tocopherol (anti-oxidant).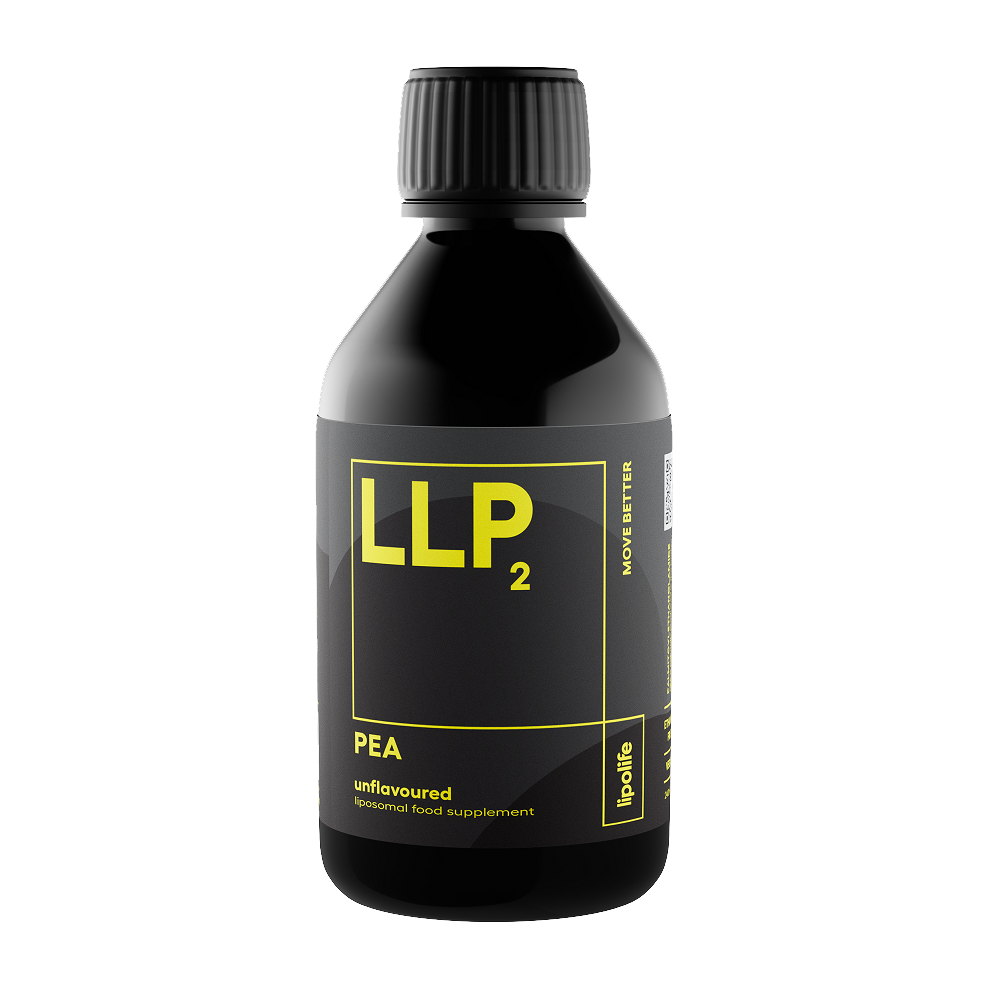 Highly bioavailable Palmitoylethanolamide
Liposomal Levagen+ backed by clinical studies
Tastes best chilled. Shake before use, take 5ml per day or as professionally directed.
What is PEA supplement used for?
PEA (Palmitoylethanolamide) is taken as a food supplement for various health reasons, including to manage pain, inflammation, and other symptoms associated with conditions such as neuropathic pain, fibromyalgia, and chronic inflammatory conditions. Some people also take PEA for its potential neuroprotective and anti-inflammatory effects. Research suggests PEA can bind to cells in the body and help to reduce pain and swelling.
What is Palmitoylethanolamide?
Palmitoylethanolamide (PEA) is a fatty acid amide naturally produced in the human body. It is derived from palmitic acid and ethanolamine. PEA is classified as a "endocannabinoid-like" compound because it interacts with the body's endocannabinoid system, which plays a role in regulating various physiological functions, including pain and inflammation. In this respect, it can be considered as a similar compound to CBD. PEA has garnered significant interest for its potential anti-inflammatory and analgesic (pain-relieving) properties. Some studies have suggested that PEA may help in managing chronic pain conditions, such as neuropathic pain, fibromyalgia, and certain types of inflammation. It is believed to work by modulating the activity of certain receptors and pathways in the body that are involved in pain and inflammation. PEA is available as a food supplement and is sometimes used for these potential therapeutic purposes, although its effectiveness and appropriate usage can vary from person to person.
Liposomal palmitoylethanolamide (PEA) is a form of PEA that is encapsulated in liposomes. Liposomes are tiny, spherical structures made up of phospholipids, similar to the structure of our cell membranes. Liposomes improve the delivery and absorption of PEA in the body. The use of liposomes can therefore enhance the bioavailability of PEA, which means that a higher proportion of the ingested PEA can be absorbed and utilised by the body. This can potentially result in more efficient delivery of PEA to its target tissues and cells, such as those involved in pain and inflammation.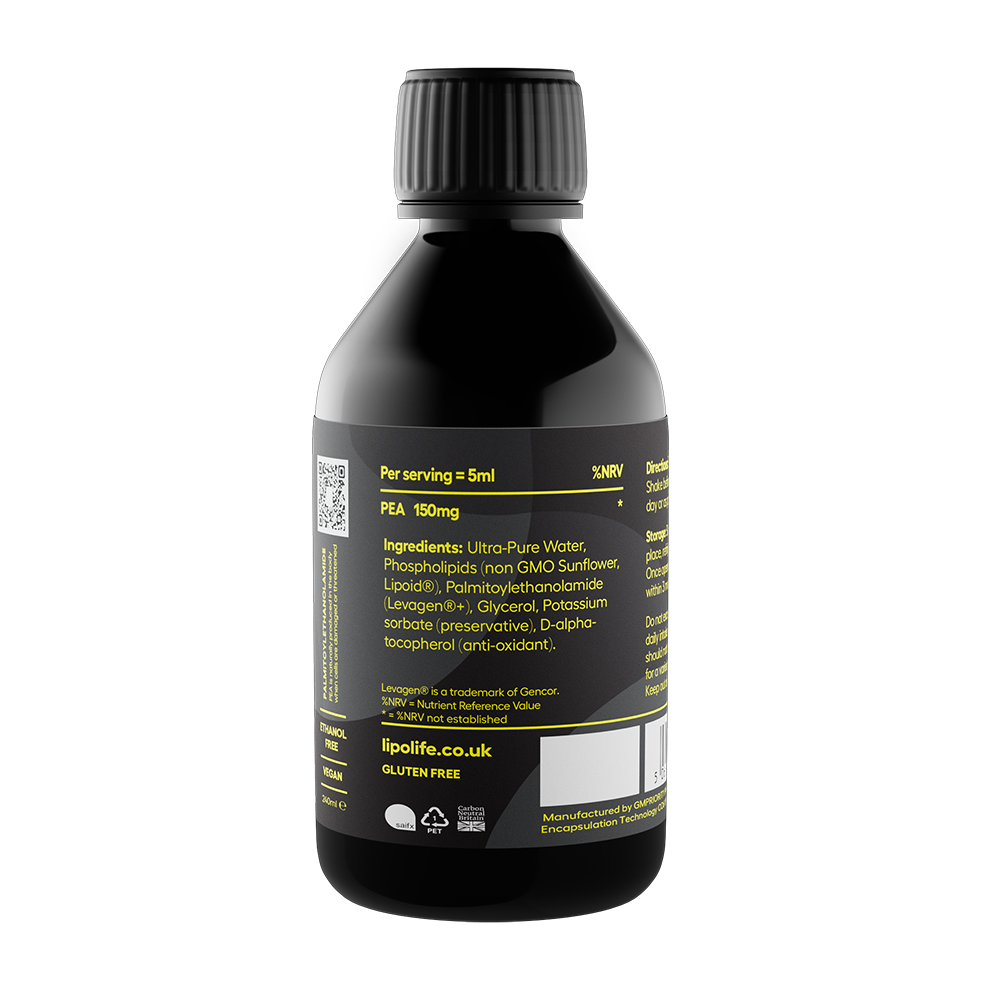 Potential Benefits of Supplementing with LLP2 – PEA (Palmitoylethanolamide)
There are currently no approved EU claims for Palmitoylethanolamide
Related articles and videos